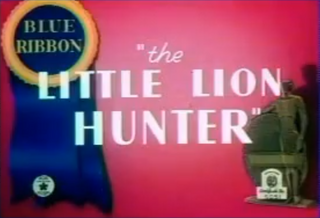 The Little Lion Hunter is a
Looney Tunes
 cartoon. The film introduced
Minah Bird
.
Little African boy Inki is out hunting in the jungle with his spear, but has some difficulty in capturing any animals. He's also oblivious to the fact that a ferocious lion has selected him as prey and is sneaking up on him. Though in the mists of this conflict, they are met by a small black bird with very strange powers.
Characters
Edit
Ad blocker interference detected!
Wikia is a free-to-use site that makes money from advertising. We have a modified experience for viewers using ad blockers

Wikia is not accessible if you've made further modifications. Remove the custom ad blocker rule(s) and the page will load as expected.