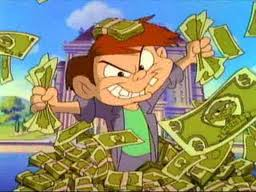 Montana Max, often nicknamed "Monty," is a young, brown-haired boy. Based on Yosemite Sam, he is bad-tempered, loud-mouthed, money-hungry tycoon. Like Elmyra, he is a human and attends Acme Looniversity. He is portrayed as a very wealthy character, living in a mansion and not having any friends, just a stubborn little boy. However, he does have a very rarely ever shown sweet side and has at least once been shown to have a good imagination. Elmyra likes Monty a lot. Monty is shown to be an only child and was the very first villain of the series as seen in the pilot episode. Desribed as a nasty little money-grubbing wart he is the main antaginist of the series and often subjected to suvier physical and psyological harm.
Copyright: http://en.wikipedia.org/wiki/List_of_Tiny_Toon_Adventures_characters#Montana_Max
http://tinytoons.wikia.com/wiki/Montana_Max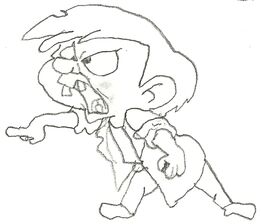 Ad blocker interference detected!
Wikia is a free-to-use site that makes money from advertising. We have a modified experience for viewers using ad blockers

Wikia is not accessible if you've made further modifications. Remove the custom ad blocker rule(s) and the page will load as expected.