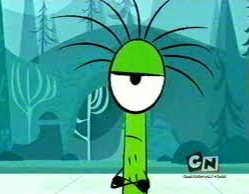 Jackie Khones is a green, one foot tall, one-eyed stick figure. His name is a spoonerism and inside joke on the name of Khaki Jones, an former Cartoon Network executive who was in charge of the production of Foster's. His a cool 21 year old wise friend with a love of sandwitches. So much so that stealing one of his sandwiches is concidered a death wish. He also has very high connections with celebrities in Hollywood, and is in a serious relationship with his girlfriend, Fluffer Nutter.
Copyright: http://fhif.wikia.com/wiki/Jackie_Khones
http://fhif.wikia.com/wiki/Jackie_Khones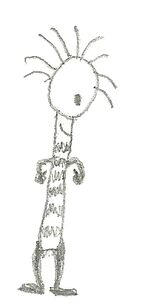 Ad blocker interference detected!
Wikia is a free-to-use site that makes money from advertising. We have a modified experience for viewers using ad blockers

Wikia is not accessible if you've made further modifications. Remove the custom ad blocker rule(s) and the page will load as expected.